Perforated Tool Panel | Pegboard Manufacturers, Tool Trolley
Maxstor is only Perfo trolley manufacturer and exporter in Gujarat who introduce this product as economical and cost efficient storage system. We have been able to offer a wide spectrum of Perfo Tool Trolley from Ahmedabad.
Our perforation trolley saves their precious working time and facilitates with handy and arranged kits before and after the job. These Perfo Tool Trolley are available in the industry at multi-designs and multi-sizes that meet the international standards. The design of Perfo trolley is such that it offers effortless access to the tool storage.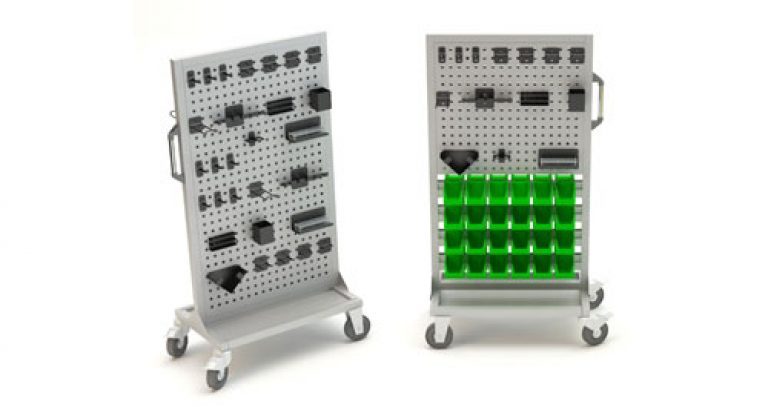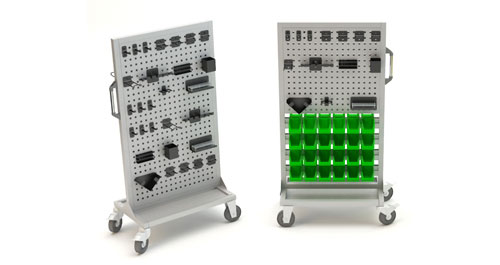 It is used to dispose the garbage and find their applications in different homes, offices, commercial centers, and other places. Tools hanged on Perforated Tool Panel is an advantage to single hand working, where you need one after other tools. You don't need any person to hold your tool, you can put it on hooks and take back as when you need.
Robust and rigid steel welded structure having pillars and cross supports.
Perforation panel reinforced with stiffeners for great rigidity.
Wide range of hooks for placing all types of hooks.
100mm / 150mm diameter wheels 2 revolving with brakes and 2 fix.
Powder coating finish colour